Gene machines, one molecule at a time
News accordion
For more info follow this link: Link.
We have an exciting new studentship available in the lab – we are looking for someone with an interest in using cutting edge microscopy to answer fundamental questions about the morphology and cellular interactions of RNA viruses. This is a 4 year, Royal Society-funded

DPhil

in Biophysics. For more info please see:
Link.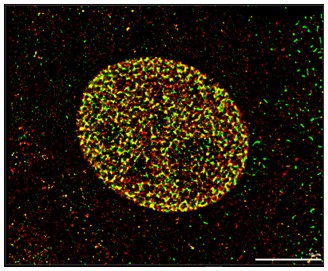 -
It has been a busy month for papers, check out our exciting new work on the E.coli RNA polymerase, published in Mol. Cell
Link
and Nature Communications
Link.
- Congratulations to Maabur for winning the Arthur H Cooke Memorial Prize, which is awarded for distinguished work by a first year research student in Condensed Matter Physics. Well done!!!
-
We say goodbye to our two

MPhys

students Amy Kent and Joseph Dolphin and wish them the best of luck with their exams!
-
Team Rapinidis is running the Oxford Town and Gown 10K, in aid of Muscular Dystrophy UK, on the 13th of May. Our team has grown since last year and we are all training hard. If you would like to donate to this great cause please see our Justgiving page below:
Link.